Why Rhino: How to Choose a Benefits and Insurance Broker
Actual Rhinos are rare in Southern California… In fact, they are actually rare throughout the world. Equally rare is a benefits and insurance broker as unique as Rhino Employee Benefits (Rhino). 
How to Choose a Benefits and Insurance Broker​
If you're an employer, your employees are your most valuable asset. If you're an individual, there's nothing more important than your family. So choosing an advisor to help you select and put in place the right benefits and insurance plans is as important as the plans you choose.
Your benefits and insurance advisor should do more than just sell policies and plans — much more. So we've put together a list of what makes Rhino unique (and actually rare) among insurance and benefits professionals. Here's how to choose a benefits and insurance broker to serve you best: 
Comprehensive Functionality for HR Staff
If you have employees, then you know that you must also comply with countless laws and regulations, many of which tell you what benefits you must offer, to whom you must offer them, and how you must offer them. Year after year, the regulations become more complex and the list of fines and penalties becomes longer. Somehow or another, you must comply with these laws and regulations. 
But because benefits laws are constantly changing, are incredibly complex and come with great liability to benefits and insurance brokers, most brokers do not provide benefits compliance services. So then how can you make sure you are in compliance with benefits regulations, and to whom do you turn for help and advice?
The answer is a benefits and insurance broker like Rhino. Not only does Rhino embrace compliance, we view Benefits Compliance as a unique strength of our company. We keep up to date on all relevant regulations and are experts at Benefits Compliance. We will eagerly share our compliance knowledge with you and guide your company on benefits compliance issues. When you are wondering how to choose a benefits and insurance broker, make sure Benefits Compliance is high on your list of requirements. Read more about Benefits Compliance Services.
Licensed Benefits Administration and HR Software
For our Employer-based insurance and benefits programs, our clients know that Insurance policies and benefits are one thing, but running the programs is an altogether different issue. HR departments are often the busiest parts of almost any company because there is so much data to organize about each employee. 
We provide the Ease benefits administration and HR software to all our business clients. This licensed technology not only organizes all of the policy and benefits data for the company, it simplifies and speeds onboarding, ensures the organization remains compliant with relevant regulations, and more. It's also the portal for all of your employees to review, select and access their benefits information…and even payroll information, too if you choose. Read more about our benefits administration and HR software.
Perhaps the best feature of the Ease system is that we invest in our clients' success by paying costs for the Ease software. Some payroll companies offer software that is a limited subset of what the Ease software provides, but they often charge for the software, often in the range of many hundreds to thousands of dollars each month. 
When you work with Rhino, we will custom-configure the Ease licensed software technology for your company so that it properly handles your HR and benefits information. We can help integrate Ease with your payroll provider (if your payroll provider is compatible). 
And of course, since we are one of the few benefits and insurance brokers that focuses on Benefits Compliance, we will further invest in your success by properly configuring Ease to help you get compliant and stay compliant with all benefits compliance regulations. 
By working with Rhino, you will receive our best-in-class HR and Benefits Compliance software and systems at our expense.
We're Independent Brokers
Of the dozens, hundreds or thousands of insurance agents you might come across, many (if not most) of them work for one of the big name insurance companies. These agents are limited to how they respond to your needs and solve your problems because they can only offer the insurance policies and benefits that their own company provides. In other words, agents work for the insurance company and not you.
By contrast, Rhino is an independent insurance broker, which means that we work for YOU in responding to your needs and solving your problems. We get to select from a huge menu of policies from many different insurance and benefits providers, all of which we know intimately. The result is that you get a better policy for your situation, and usually at a lower cost to you for the benefits you are looking for.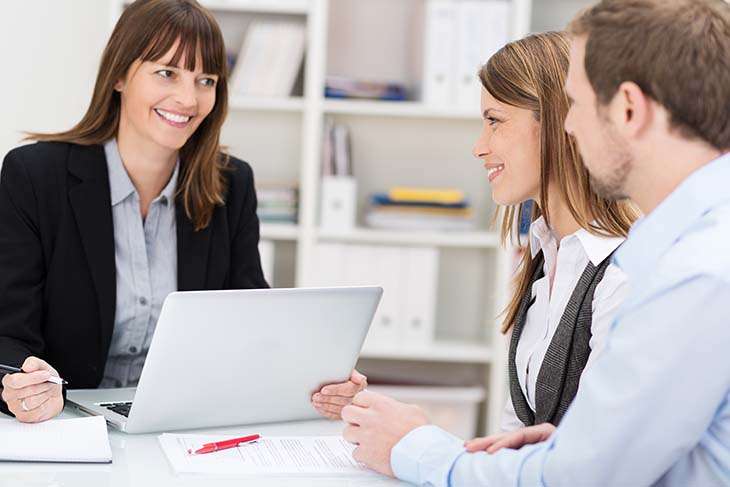 Companies that say they provide excellent service are not rare…but one that actually provides that excellent service is rare indeed. Not only do we have stacks of thank you letters and testimonials raving about our personalized, persistent great service, we will happily introduce you to clients in your industry who are raving fans of what we have done for them. See Customer Testimonials.
We have thousands of clients all over the United States and in hundreds of industries and unique family situations. Whatever issues that your company or family faces, it's very likely we've seen them and solved them several times already. We have decades of experience designing, implementing, managing and maintaining compliance with individual/family and employer-sponsored insurance and benefits programs.
Choose Rhino, a Benefits and Insurance Broker who Listens
The key to knowing how to choose a benefits and insurance broker is this: Does the broker demonstrate that your success is what's most important? When we meet, we'll do more listening than talking. We're interested in hearing about you, your company, your family, your goals, your challenges and your vision for resolving them. Only after we feel we know all there is to know will we put our expert team to work to find the best fit for your employer benefits, employer insurance or personal insurance issues. Contact Rhino today.